It takes years to plan, fund, build and open a new government school. Many years. Just look at the proposed opening dates for Richmond High, Prahran High and Ferrars Street Primary: 2018 or beyond. Yet these schools were top shelf election promises, finally acknowledging the parent driven campaigns for new schools in the overcrowded inner suburbs.
So what about those inner areas with rampaging development, surging primary school enrolments, insufficient secondary schools, but no parent campaign as yet? If a proactive, coordinated planning methodology was in place, there would be no need for Learning from the Past to shine the spotlight on the Merri Creek Corridor. But as things stand, it won't be long before Northcote and Brunswick residents turn the blowtorch on the bureaucrats who've let them down.
The 'Merri Creek Corridor' is neither a suburb nor a council. It has no official status and does not appear as a planning zone in its own right. It is loosely defined as the suburbs of Brunswick East, Northcote and North Fitzroy, connected by Merri Creek. But it falls under the spotlight via the Education Act, for this is the Northcote High School zone. Northcote High is already significantly overcrowded and set to experience new population pressures in the coming years.
School Enrolments
2008
2009
2010
2011
2012
2013
2014
2015
2016
%
Brunswick North PS
178
203
229
280
336
377
430
471
526
196%
Brunswick North West PS
226
226
212
227
230
257
278
300
318
41%
Brunswick South PS
168
195
196
223
250
232
254
282
310
85%
Brunswick South West PS
283
296
302
298
306
320
345
347
370
31%
Brunswick East PS
239
270
307
337
378
401
408
444
474
98%
Moreland PS
148
161
168
206
222
266
271
296
320
116%
Merri Creek PS
287
297
304
305
328
364
372
402
418
46%
Westgarth PS
416
428
454
508
541
584
621
592
615
48%
Northcote PS
234
243
251
281
304
309
322
353
374
60%
Fitzroy North PS
494
511
530
528
533
535
557
545
530
7%
Princes Hill PS
434
441
435
433
436
451
471
449
463
7%
Thornbury PS
229
243
284
323
345
345
369
328
315
38%
TOTAL PRIMARY
3336
3514
3672
3949
4209
4441
4698
4809
5033
51%
Brunswick SC
885
887
962
963
979
1004
1021
972
972
9%
Northcote HS
1354
1378
1450
1503
1546
1569
1618
1647
1650
22%
Fitzroy HS
423
455
462
443
453
469
501
537
535
26%
Princes Hill SC
834
822
810
846
828
834
867
868
882
6%
Coburg Junior/Senior HS
109
197
208
216
221
180
129
256
410
276%
TOTAL SECONDARY
3605
3739
3892
3971
4027
4056
4136
4280
4449
23%
Local primary schools have been experiencing a surge in numbers for several years, as shown in the table. While local secondary schools are starting to feel the upstream effects, the impact will really hit home from 2017. Brunswick North, Brunswick East and Moreland primary schools have had dramatic increases, while others are growing rapidly. This demographic change is occurring one year earlier than foreseen by Paul Weldon of the Australian Council for Educational Research. Weldon's report predicted that Victoria would see major increases in the number of students entering secondary schools from 2018.
The Merri Creek Corridor has only three relevant secondary schools: Brunswick Secondary College, Northcote High School and the emergent Coburg High School. Despite Coburg High becoming a new destination for Year 7 students from 2015, it barely altered the Northcote High School zone. And this is before the primary school tsunami starts from 2017.
Brunswick Secondary College will be expanding further courtesy of the 2015 state budget. But Northcote High, already with 1,650 students, remains the local school for a rapidly growing catchment. How will the school grounds and adjacent parkland cope with 2,000 or more students in the foreseeable future? Relocatable buildings are straining at the edges of the school boundary, a stop gap solution to over-crowding. This cannot continue indefinitely.
Planning for a new high school in the Merri Creek Corridor should start now.
Development Boom
Counting cranes is no longer a CBD specific past-time: the inner north is now a development hot spot. Low, medium and high rise buildings are replacing old housing and factory stock with the corresponding population increase.
The Merri Creek Corridor has been experiencing a development boom for several years, but this is about to escalate. The number of projects under construction, or about to commence or having achieved planning approval is staggering. Families with children are moving in to the Merri Creek Corridor. The primary schools are barely coping with much larger enrolments, and the few secondary schools will be next.
The Urbis planning consultancy reported "a thumping 6,000 apartments being built or in pre-sales across 50 projects in the inner north". Learning from the Past has conducted its own research using data from Moreland, Darebin and Yarra council resources. We rejected aerial photography on privacy grounds, opting to personally walk the streets to examine building developments across the Corridor. The result: 8,000 dwellings, be they apartments, townhouses or houses.
To repeat: 8,000 dwellings.
The Politics
The inner north was once Labor Party heartland. Government schools were not election issues: the Liberal Party would never win those seats; the Labor Party would never lose them. In the 1990s too many schools were closed in the area, particularly secondary schools, without harming the electoral standing of the Kennett Liberal Government in the slightest.
In the years preceding 2010, the Brumby Labor Government slapped down the High School for Coburg campaign. Then something new happened: in losing the 2010 election, inner northern seats swung sharply to The Greens. This continued apace in 2014, when the seats of Melbourne and Prahran fell to The Greens, with new school provision emerging as an issue.
Formerly safe Labor seats in the inner north are now marginal, with The Greens aggressively positioning themselves to take Brunswick, Northcote and Richmond in 2018. Their platform now has a major emphasis on education, including a comprehensive New Schools policy:
"Government schools should be built when and where they are needed based on independent population projections and an open and transparent process.
Education department advice on where new schools are most needed, should be publicly available so Victorians can be informed as to how the location of new schools is decided.
Existing schools should not be closed on the basis of narrow financial or enrolment criteria.
School communities around Victoria should not have to campaign for years just to get a government school in their area. The Greens will ensure that new schools are built where they are needed based on evidence not political announcements."
Learning from the Past urges the Victorian Government to adopt these measures to avoid a repeat of past failings. In addition, we encourage the Victorian Auditor-General to conduct an investigation into school closures and sales from the 1990s to the present day.
A High School for Brunswick East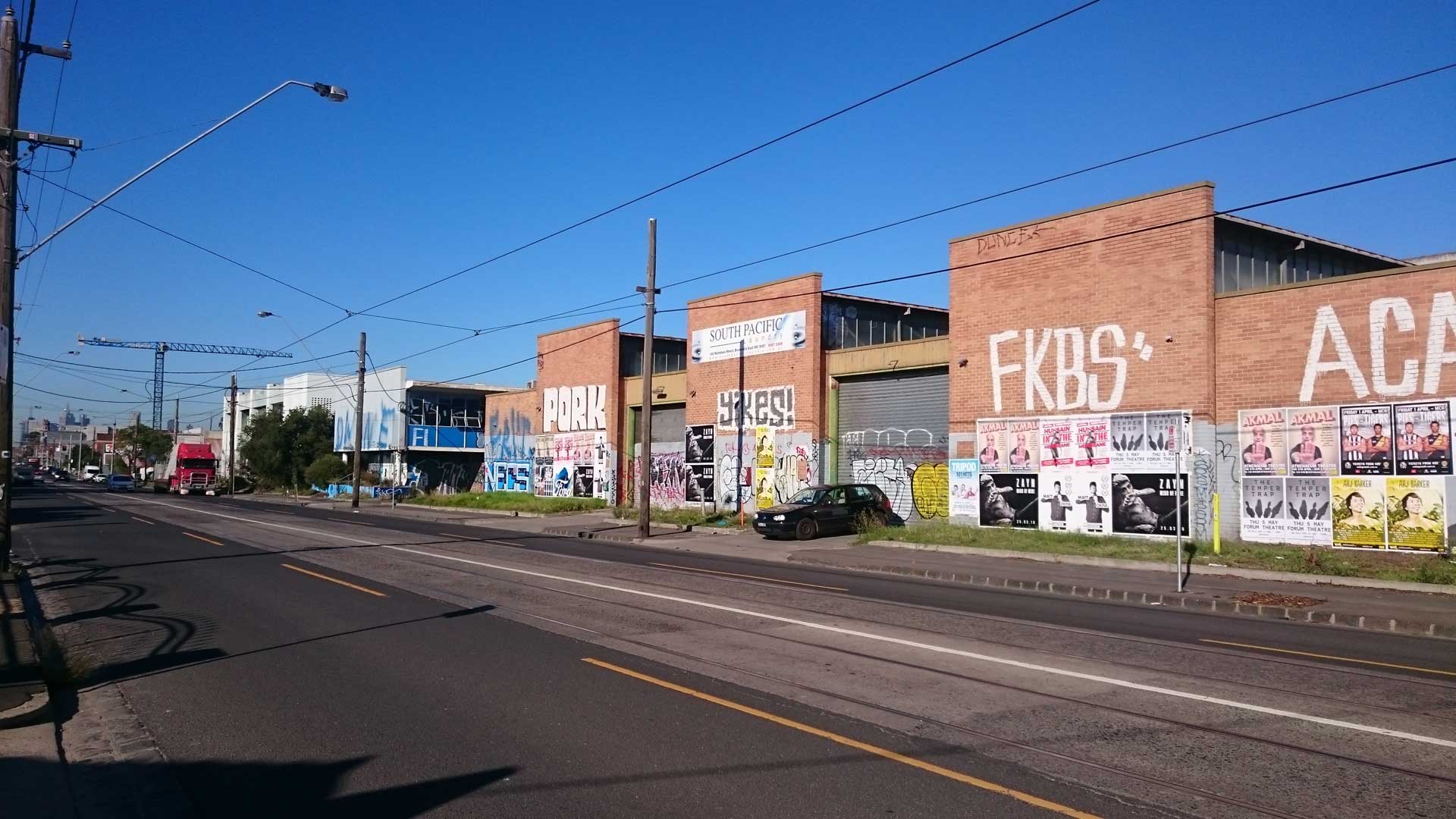 A secondary school will be required in Brunswick East to take pressure off Northcote High School. The
.id consulting projections
for Brunswick East show that the suburb is the epicentre of growth in the Merri Creek Corridor. But where to build it?
The East Brunswick Village proposal may be an option, as long as a coordinated planning methodology replaces the traditional silo mentality. It's a huge site on Nicholson Street (21,000 square metres), which Moreland City Council is yet to grant full approval. Maybe the former Moreland High School site could be used as part of a broad solution. Why not bundle them together: build apartments and commercial… build a school… create public open space….
Who will show leadership here? Government? Council? The private sector?