Essendon Technical School opened in 1939 in temporary accommodation until moving into its new building later that year. Located in Buckley Street, the Percy Everett designed school pioneered a new style that influenced the Australian education sector for years to come. Fortunately, the school acquired heritage protection, courtesy of the Victorian Heritage Register and the National Trust. It was renamed Queens Park Secondary College in 1989, which proved ominous. At the end of 1992, the school was 'merged' with Essendon High, Niddrie High and Keilor Heights High to form the triple campus Essendon Keilor College. Queens Park was closed and subdivided for sale. The heritage building ($1.48m) became the Essendon campus of Broadmeadows College of TAFE (now Kangan Institute), while the other parcel of land ($1,805,000) became the Wheeler Place housing estate.
Then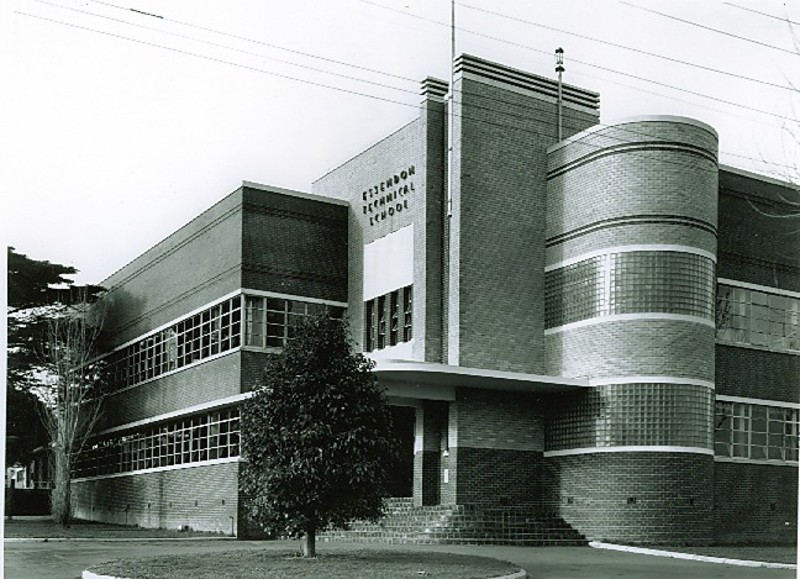 Now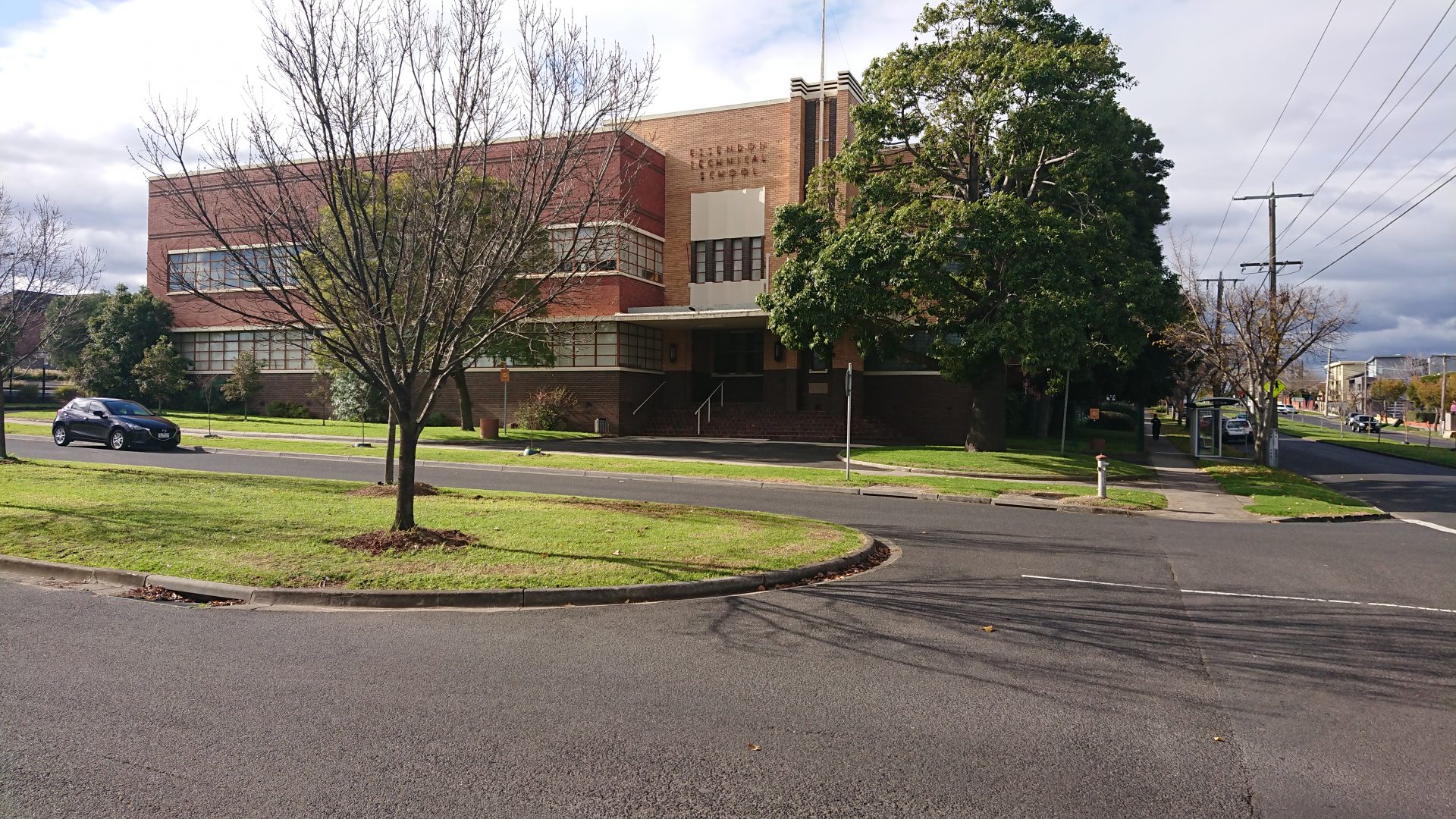 Furthermore
Broadmeadows College of TAFE became Kangan Batman TAFE before settling on Kangan Institute in 2010.
Essendon Keilor College acknowledges its origins, despite the mysterious reference to "Avondale Heights High School".
Links
Essendon Technical School Class of 1939-1989 – public Facebook group (launched September 2020)
Essendon Technical School / Queen's Park Sec. College ex students/staff – private Facebook group
Former Essendon Technical School – Victorian Heritage Register