State School 1307 opened in the vicinity of the present-day intersection of Burwood Highway and Dorset Road in 1874. It was moved to a new school building across the road in 1883, and gradually expanded over the following decades. Consistent with growth in the area, enrolments reached 500 by 1961. However, numbers declined to only 106 in 2006, leading to a 'merger' with Wattleview Primary in July of that year. This meant absorption by Wattleview, and closure. The State Government retained ownership of the site, with Community Housing (Vic) Ltd contracted to build a social housing estate. Completed by 2013, the National Trust heritage listed school was incorporated in the design.
Then

Now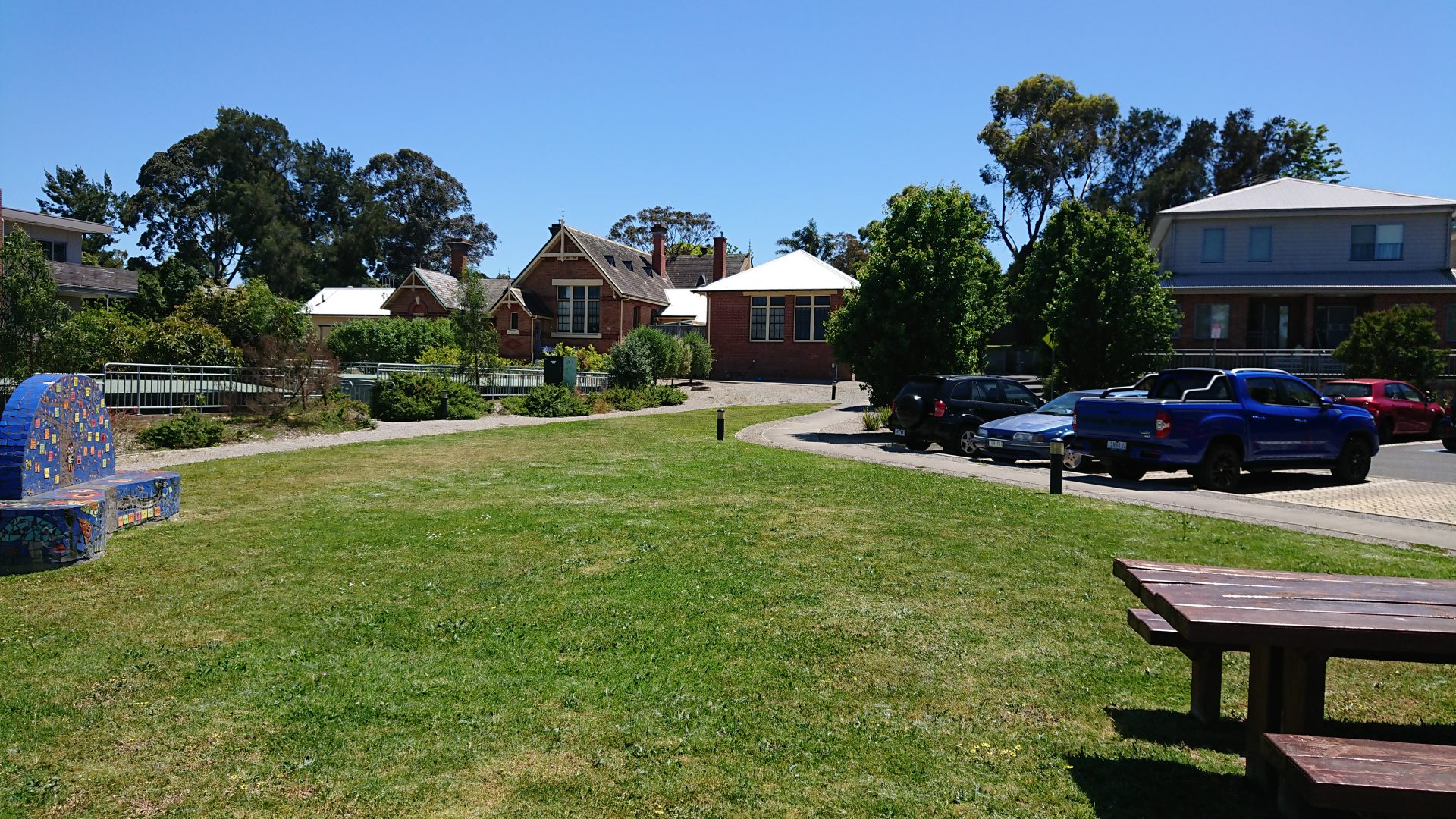 Furthermore
Wattleview Primary School does not acknowledge the 'merger', but it was a euphemism after all.
Community Housing (Vic) Ltd has a good story to tell. Whereas many old red-brick schools have become community centres amidst housing estates, the former Ferntree Gully Primary has residents too.
Links
Ferntree Gully Primary School – private Facebook group
Ferntree Gully Primary School (old group) – public Facebook group. Includes a peculiar take on Facebook group etiquette by assuming that there should only be one 'official' group. Quaint.
Primary School No 1307 – Victorian Heritage Register