Moreland Central School (SS4635), located on the corner of The Avenue and De Carle Street, became a High School in 1953. The school was closed in 1991 and became a campus of Kangan Batman TAFE (now Kangan Institute). Kangan Institute no longer requires the site and is negotiating its future with the Education Department. The vandalised buildings have been boarded up, with no plaque or acknowledgement of its history.
Then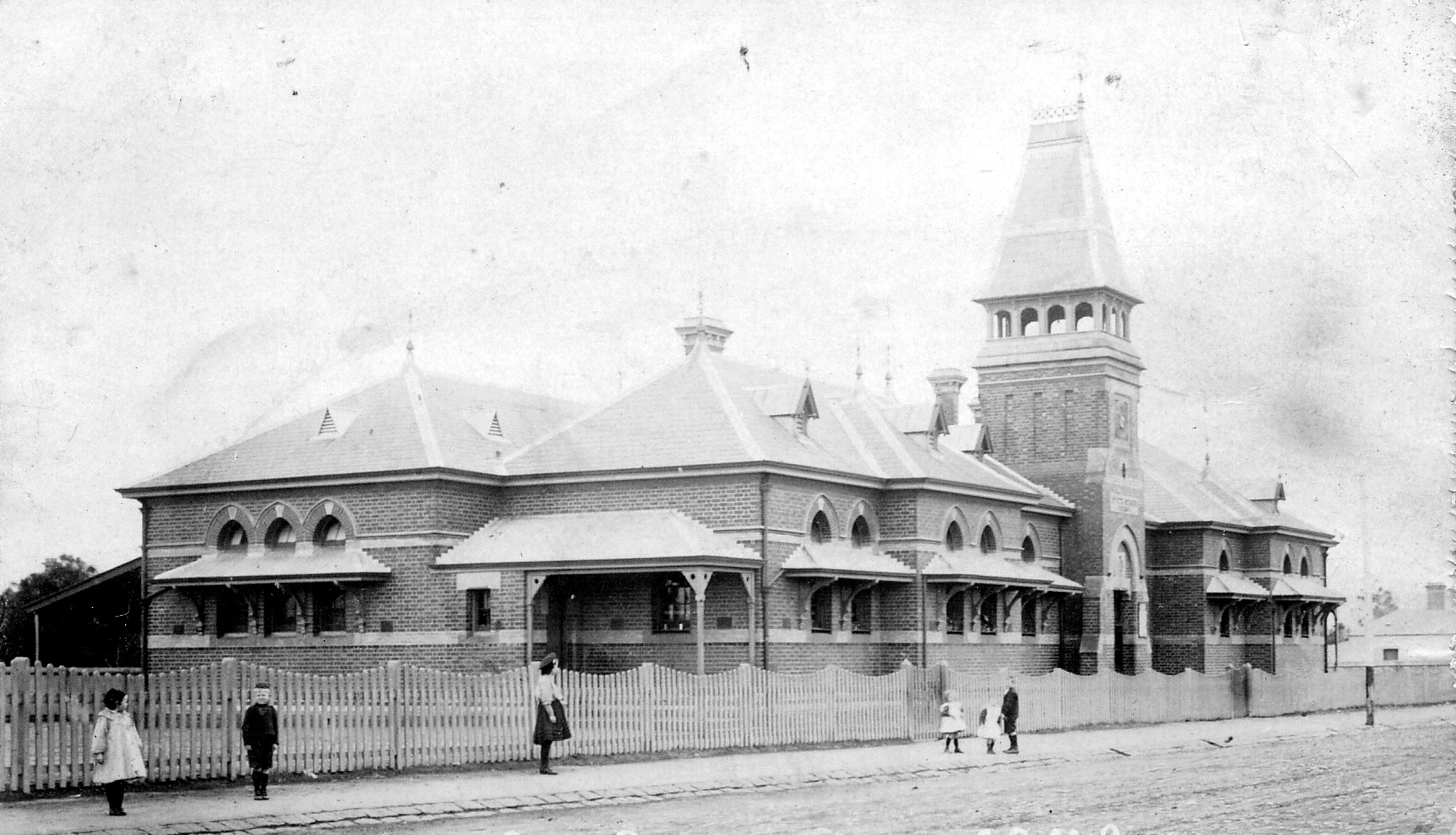 Now
Furthermore
If you look closely at today's ghost structure, you can still make out the single story Moreland Central School. Ornate features such as the bell tower were removed to make way for a second storey.
The only change to our detailed Case Study has been reinforcement of the metal sheeting over the windows.
Links
Moreland High School – Victoria – Australia. Public Facebook group.
I went to Moreland High School – public Facebook group.