State School 4738 opened on a site bounded by Highlands Avenue, Parer Road and McNamara Avenue in 1958. Enrolments reached 710 by 1969, with many parents employed at nearby Essendon Airport. Declining enrolments led to the 'merger' of Parklands Primary with Niddrie Primary in 1993. The result of a 'quality provision task force' decision, it meant consolidation on the Niddrie site, and closure for Parklands Primary. The site was sold ($1,337,550) to make way for a housing estate .
Then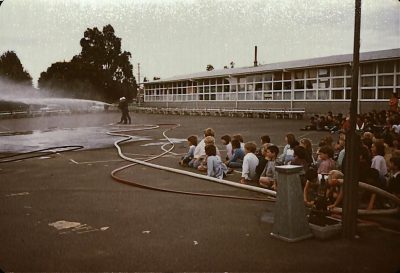 Now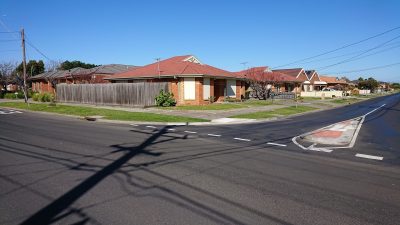 Furthermore
The Public Record Office Victoria holds many photographs of day to day life at the once vibrant primary school. Sports days, festival days, busy library – you name it, Parklands did it. But once the music died and the school was closed, developers leapt in. It was an attractive prospect too, as evidenced by the sale price of $1,337,550 in the mid 1990s.
The Government of the day claimed that Parklands Primary had been 'merged' with Niddrie Primary School, following the findings of a 'quality provision taskforce'. This practice was repeated across Victoria, whereby schools were 'merged', with the more valuable school site sold off to the highest bidder.
Links
Parklands Primary School, Airport West – an active Facebook public group