Ringwood Technical School opened in temporary accommodation in 1958. In 1960 it moved to new buildings on Heathmont Road, as the first co-educational technical school in Victoria. Enrolments neared 900 by 1969, and it was rebadged as Eastern Secondary College in 1990. In 1993 it amalgamated with Heathmont Secondary to form the dual campus Heathmont College. However, the Heathmont Road campus was VCE level only, and therefore the former Ringwood Technical was effectively closed at that point. The VCE campus gradually closed too. First, Great Ryrie Primary School was carved out of the site in 1998, then Heathmont College was consolidated on the Waters Grove site in 2003. Most of the VCE campus was eventually sold to make way for the Marden Place/Carbery Place housing estate, while Great Ryrie Primary absorbed the remainder.
Then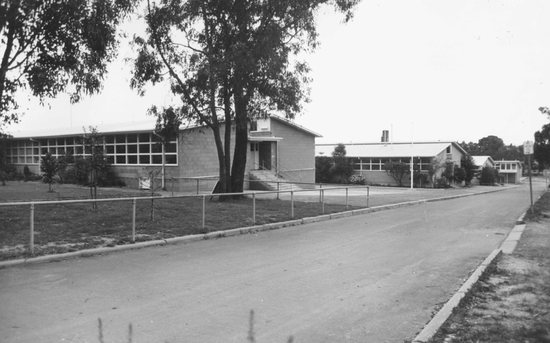 Now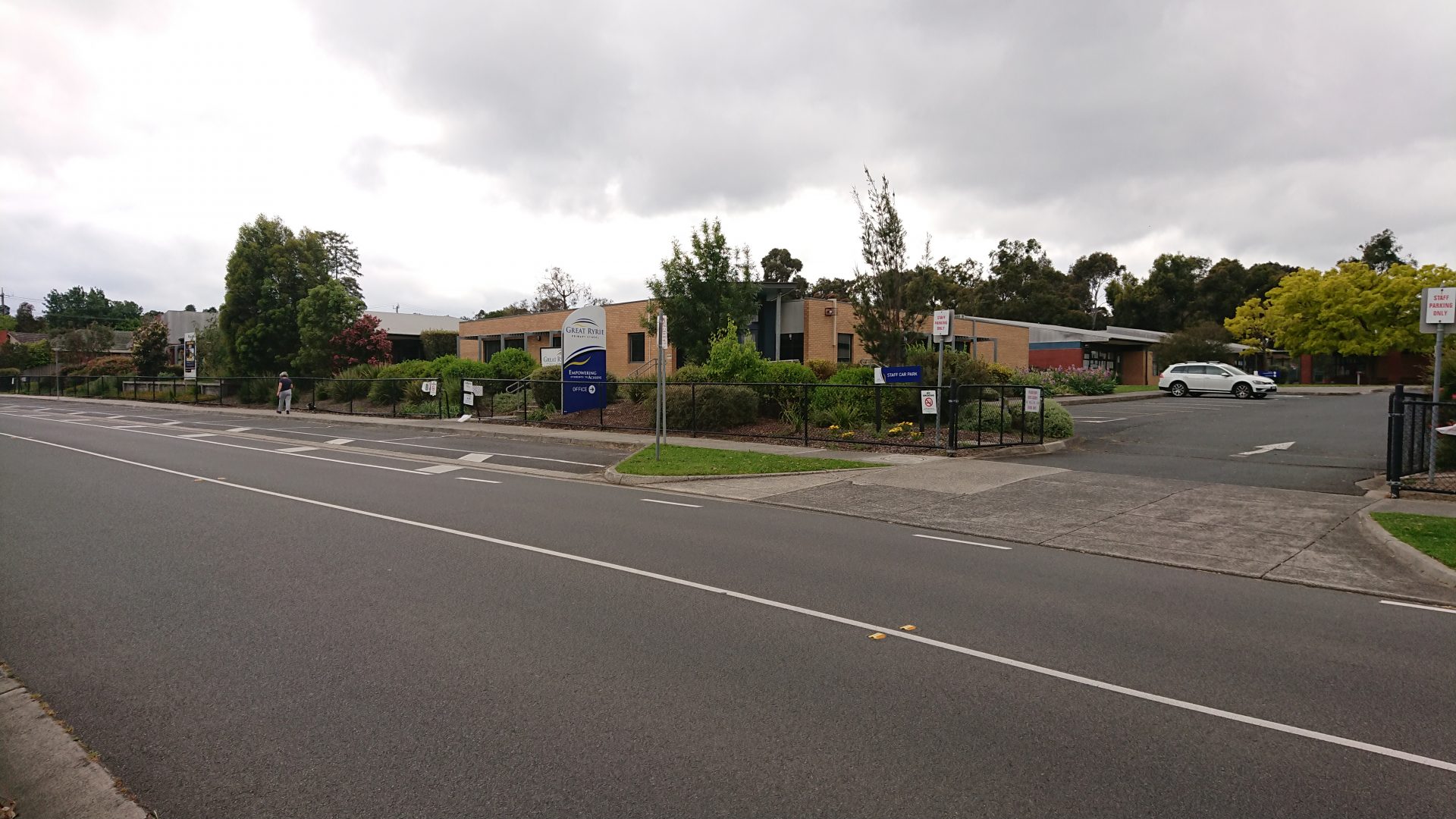 Furthermore
Heathmont College does not acknowledge its history as a dual campus school. Likewise, Great Ryrie Primary School doesn't dwell on the past.
Fortunately, nothing escapes Ringwood and District Historical Society, with its vast photo collection.
Links
Ringwood Tech – Eastern Secondary College – public Facebook group
Ringwood Technical School Friends – private Facebook group