South Melbourne Technical School opened in a new red-brick building on Albert Road in late 1918. This coincided with the end of the First World War, and rehabilitation training of returned soldiers was the school's main function in the early years. In 1988 the school merged with Albert Park High to become the dual campus Hobson's Bay Secondary College. However, declining enrolments led to the closure of the Albert Road campus late 1992, leaving the Graham Street campus to its own chequered future. The former South Melbourne Technical School site housed the Distance Education Centre for several years. Today it is known as Sports House.
Then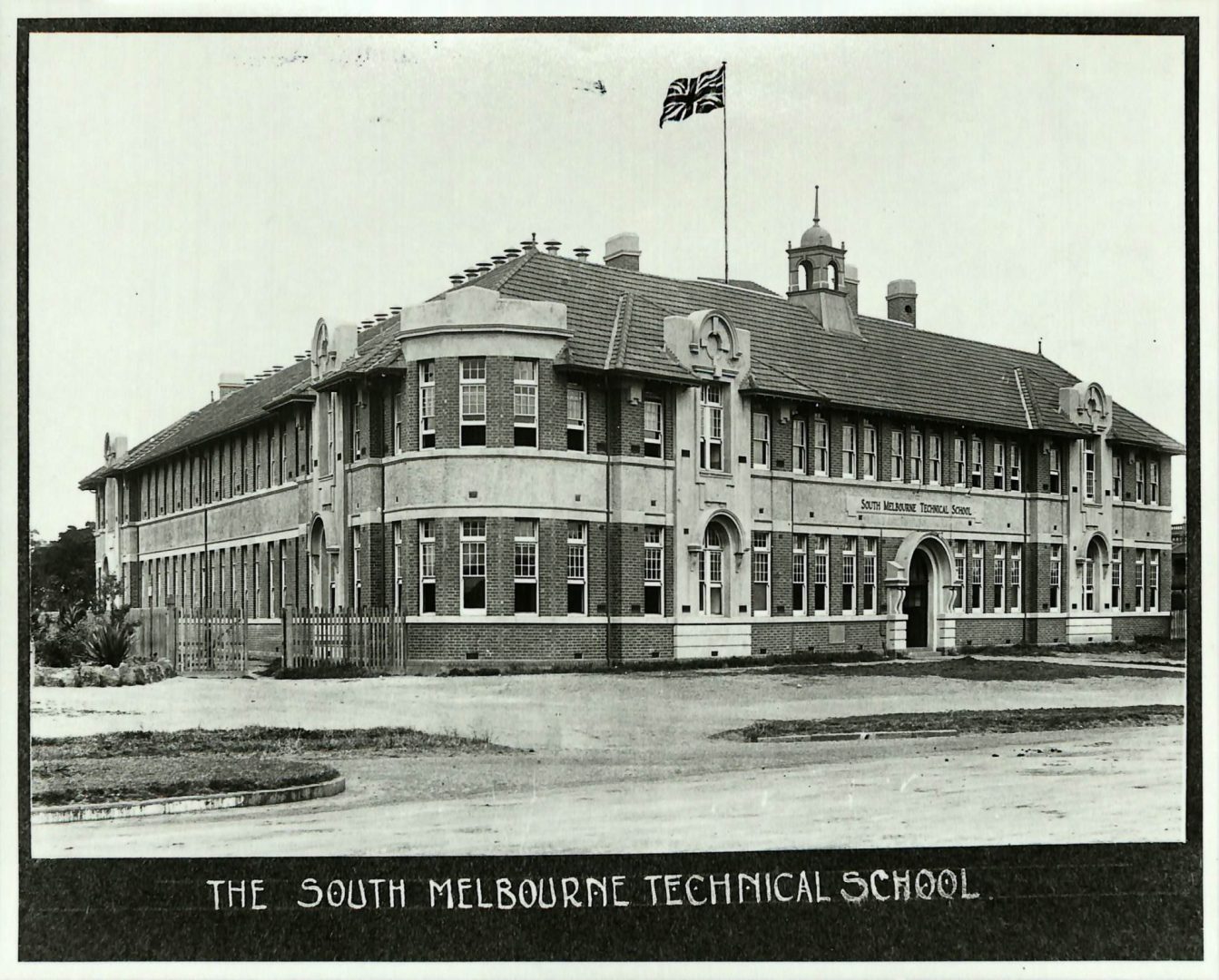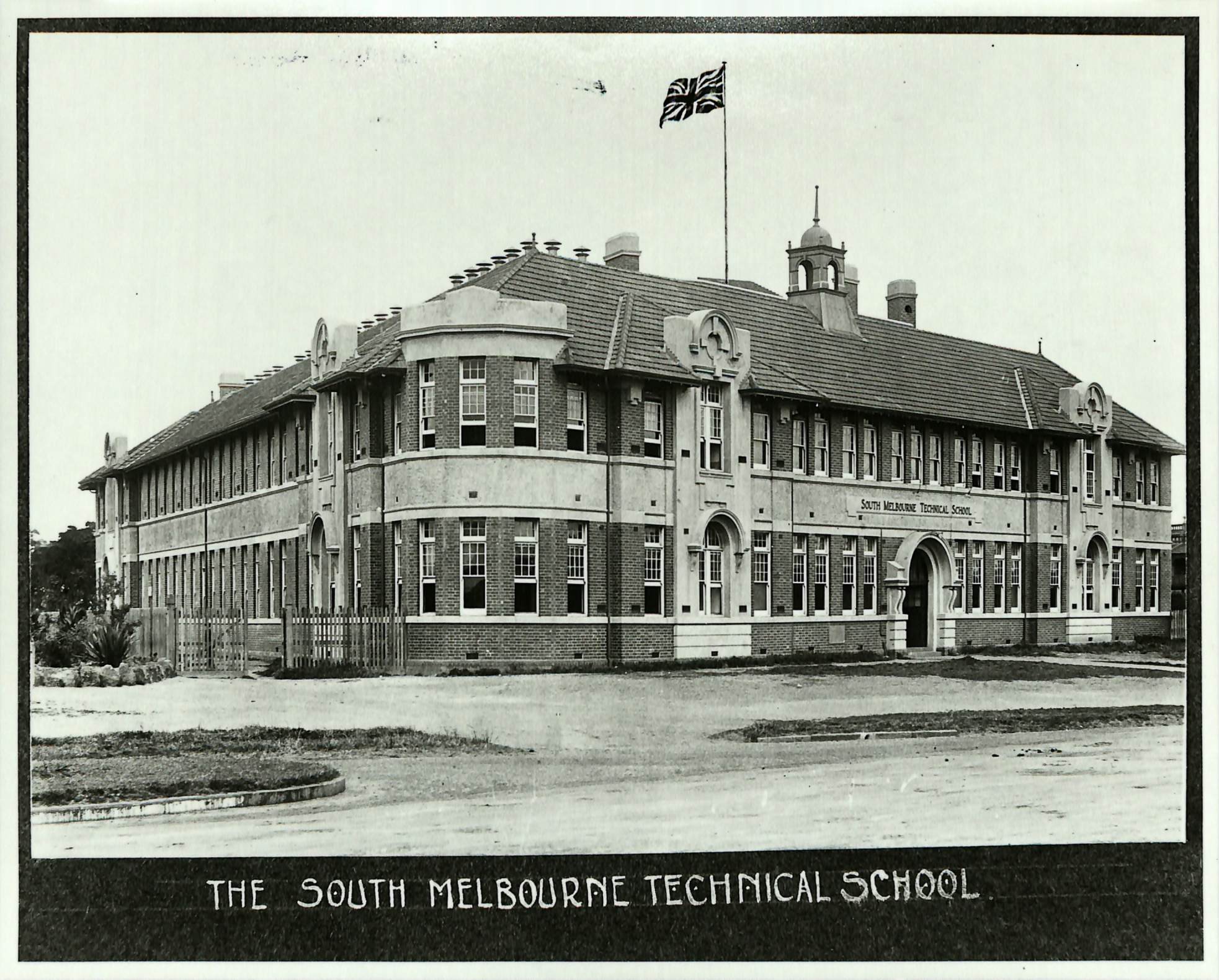 Now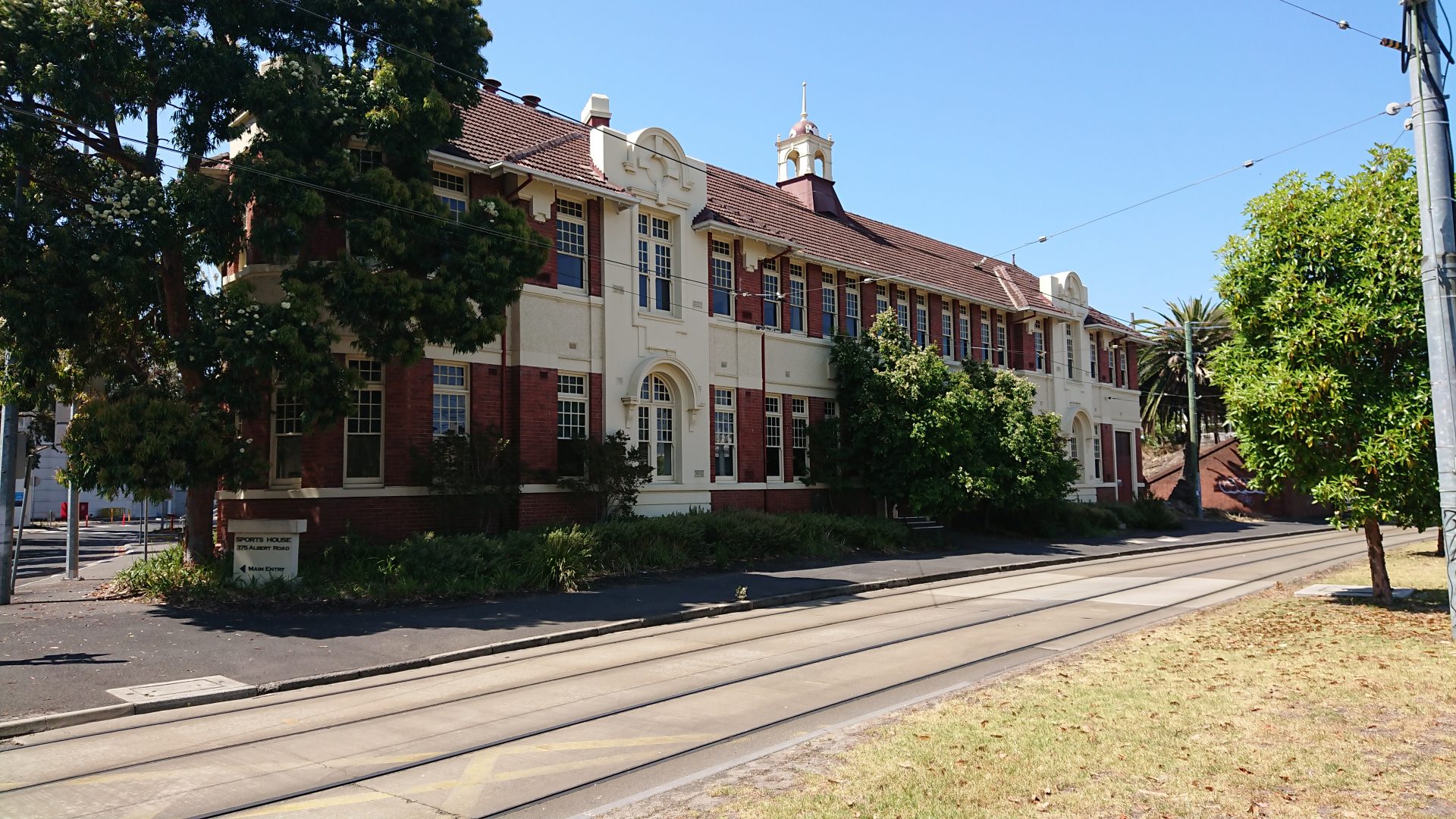 Furthermore
The Melbourne Sports & Aquatic Centre opened in 1997, with Sports House (the former school) serving as its administrative hub. As for the Distance Education Centre, it moved into the former Northcote Technical School buildings, and is now known as Virtual School Victoria.
Links
South Melbourne Technical School – a busy public Facebook group. The 1977 Ron Barassi Cup is a highlight.
Old schoolies from South Melbourne Technical School – another busy public Facebook group
I survived South Melbourne Tech – yet another busy public Facebook group.