State School 4857 opened on Maidstone Street in 1965. One can only wonder how the Cadbury factory next door affected student behaviour. Declining school enrolments in the Ringwood area led to the closure of several primary schools in 1997: Southwood, Heathmont and Ringwood. A new 'merged' entity – Great Ryrie Primary School – opened to replace them in 1998. The new school shared the Heathmont College senior campus (formerly Ringwood Technical). Tintern Grammar acquired the Southwood Primary site to open its initial boys' campus in 1999. Southwood Boys Grammar School lasted until 2014, when all students were consolidated at Tintern's Alexandra Road campus. The site was then redeveloped to become the Salvation Army Training College.
Then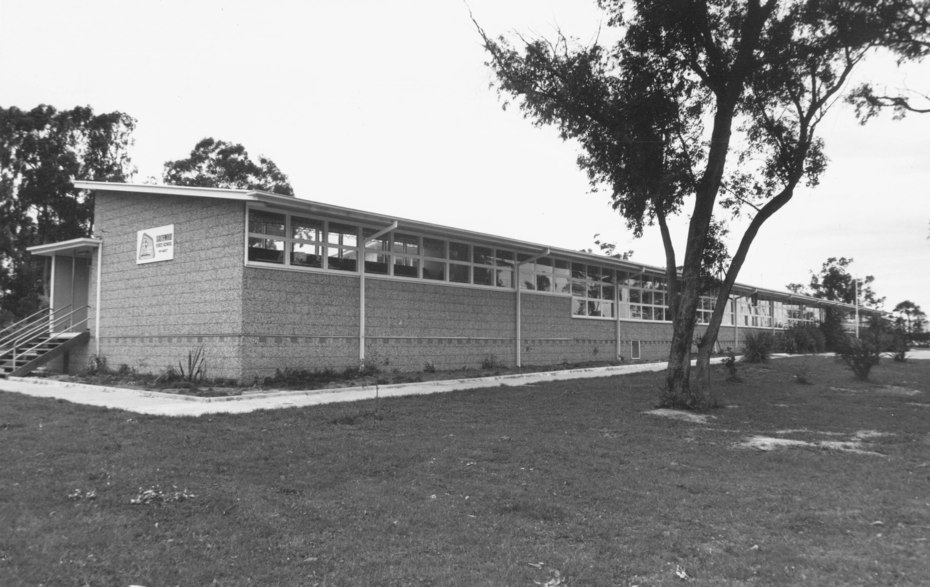 Now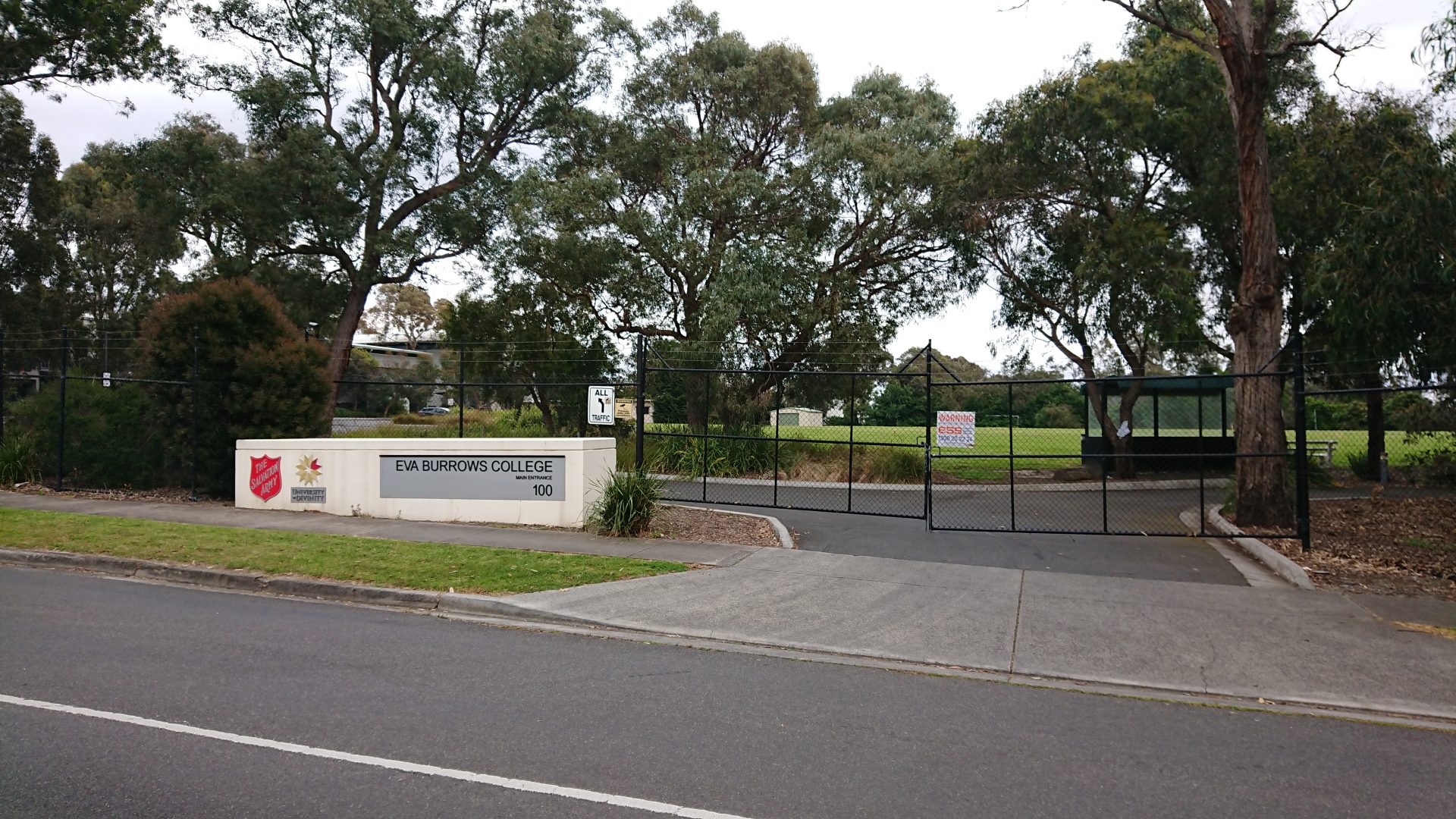 Furthermore
Great Ryrie Primary School does not acknowledge its origins, but at least Ringwood and District Historical Society is very active. In addition, Victorian Collections boasts a fine collection of photos and memorabilia from the former school.
Tintern Grammar showcases its history in video form, and almost manages to mention Southwood Primary. In turn, the Salvation Army does not mention either of the former schools that previously occupied its Eva Burrows College site.
Links
Southwood Primary School (Ringwood) 1965-1997 – private Facebook group, which highlights the fine school motto 'Honour and Effort'