Sunshine Technical School opened in 1913 on the corner of Graham Street and Derby Road. A new building for girls was opened on Derby Road in 1937, making Sunshine Technical a co-educational school. A major restructure of schools in the district occurred at the end of 1991 when six schools were amalgamated to form Sunshine College: Sunshine Technical, Tottenham Technical, Sunshine High, Ardeer High, Sunshine West High and Sunshine North Technical. The College operated from only four campuses, as Sunshine High and Tottenham Technical were closed. Graham Street became the senior (VCE) campus for Years 11 and 12, with the other three becoming junior campuses. This arrangement lasted until 2020, when new buildings on Lachlan Road (former Sunshine West High) and Northumberland Road (former Sunshine North Technical) were opened. The Graham Street campus closed at the end of the year. Brimbank City Council has placed heritage overlays on the former Sunshine Technical School buildings, which will help to guide the future use of the site.
Then
Now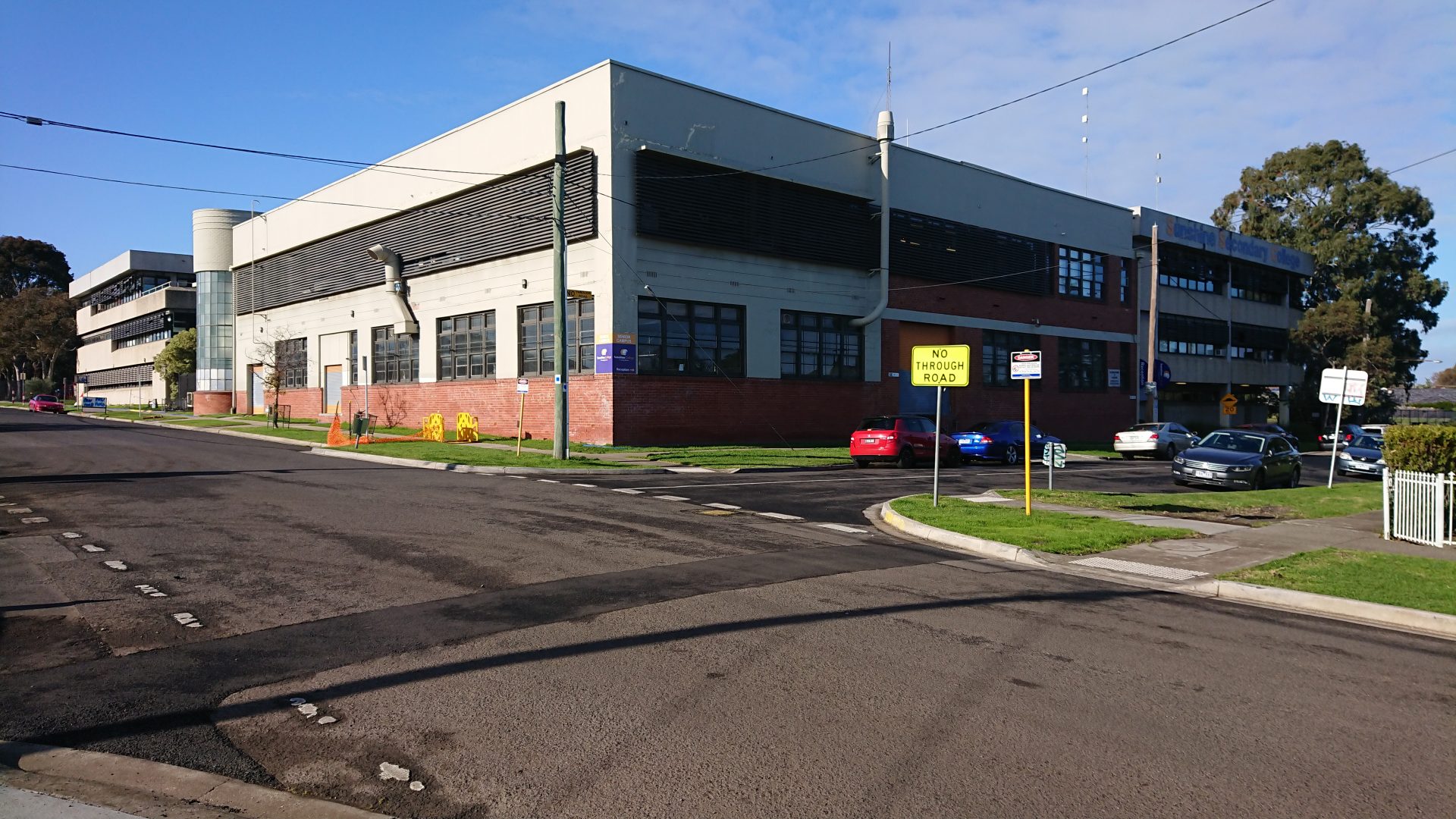 Furthermore
Sunshine College acknowledges its origins, and will be in a position to broaden its documented history through the Alumni initiative.
The entries for Sunshine Technical School and Sunshine Girls Technical School in the Victorian Heritage Register database are almost identical. This highlights the two-schools-in-one nature of the former entity.
Links
Sunshine Technical College – private Facebook group
Sunshine Tech- Facebook reunion club! – private Facebook group
2013 Sunshine Technical School Centenary – public Facebook group