State School 1395 opened in a single-room brick building on Anderson Street in 1874. Additional buildings were added from the 1950s as enrolments took off, with 552 students by 1968. However, numbers had declined to only 120 by 1993 and the school was closed at the end of the year. The site was acquired by the City of Manningham and became the multi-purpose Manningham Templestowe Leisure Centre, catering for sports and other community activities. The heritage protected original brick building was restored and became home to the Woodcraft Manningham Woodworking Club.
Then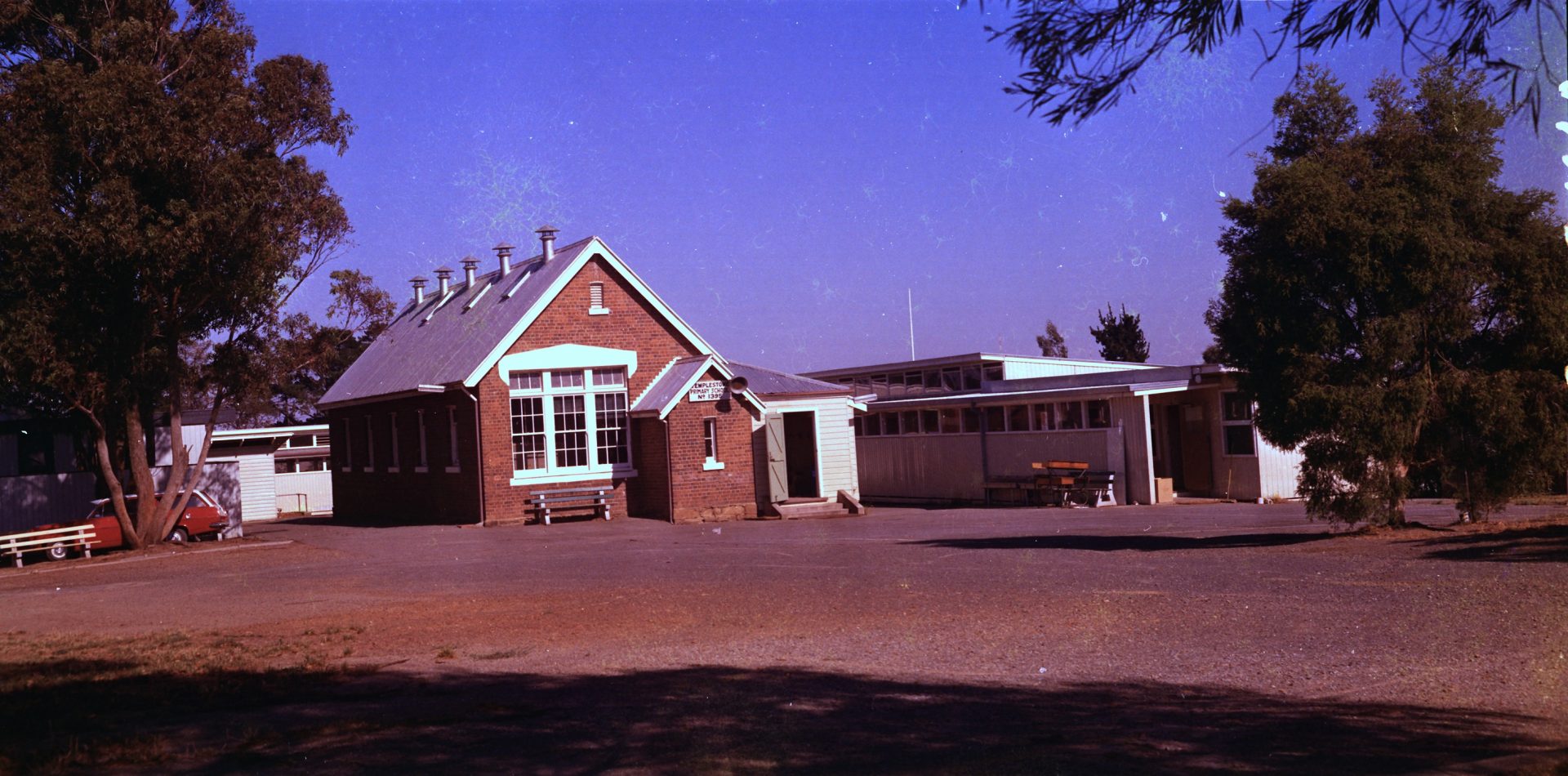 Now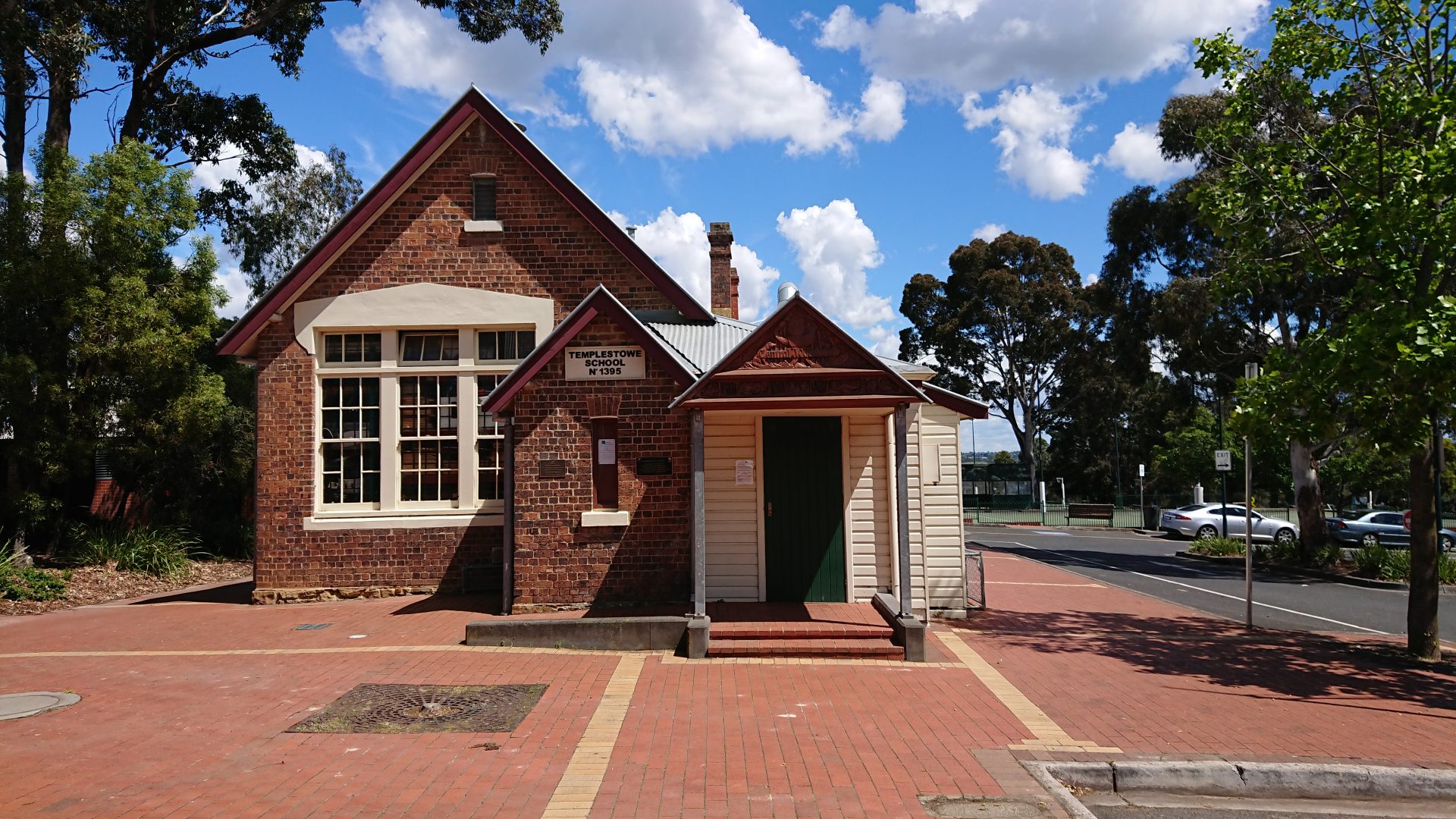 Furthermore
The Manningham Templestowe Leisure Centre is a well-utilised netball and basketball facility. But unlike most sports centres, this one has an 1874 red-brick school sitting within – home to the Woodcraft Manningham Woodworking Club.
Links
No Facebook groups can be detected, however, the Doncaster Templestowe Historical Society more than makes up for it.
Templestowe Primary School No. 1395 – Victorian Heritage Register